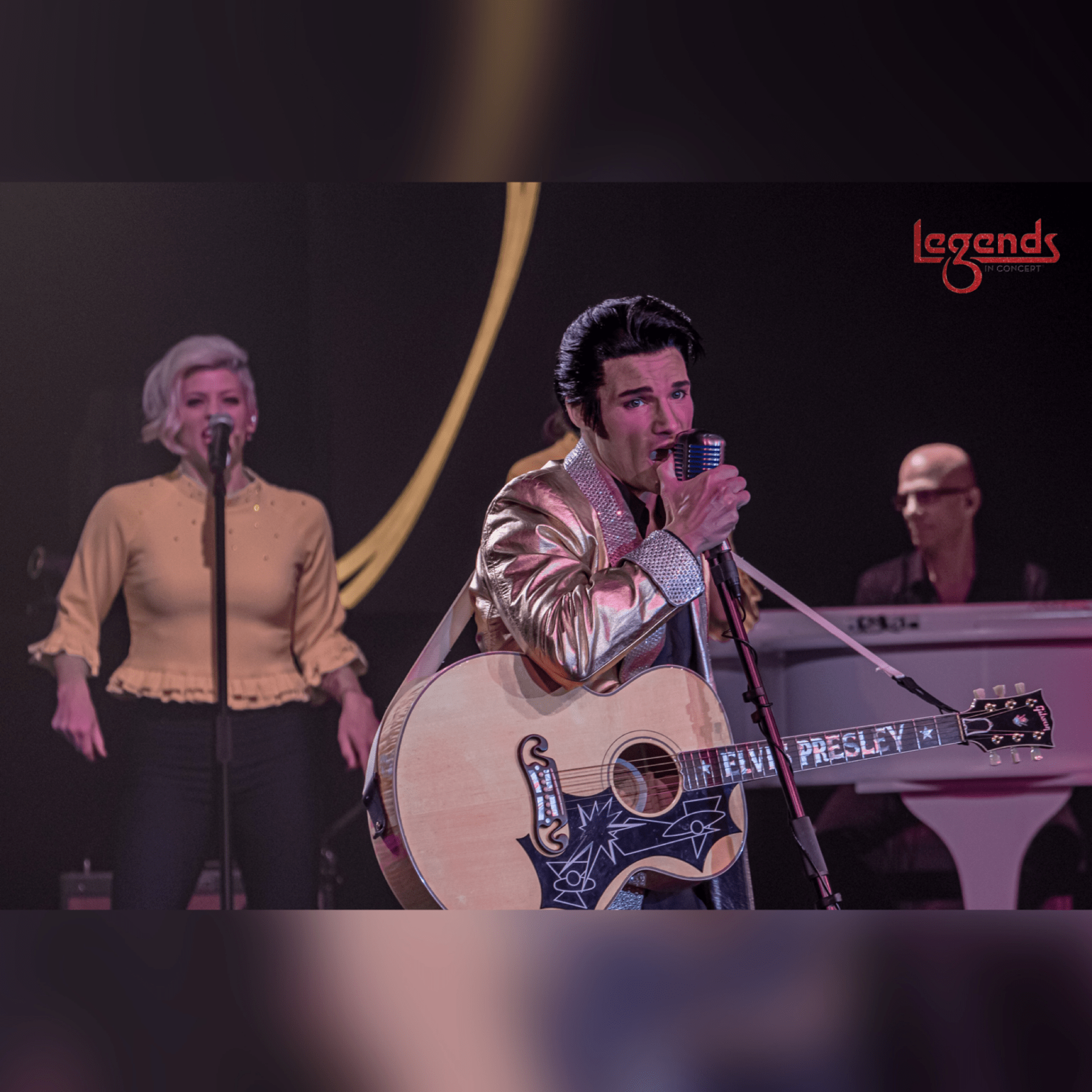 Videos
Legends in Concert OWA : Leo Days as Elvis Jailhouse Rock #legendsinconcert #legendsinconcertowa #legendsowa #owatheater legendsinconcert.com/owa
Links
Performing: Feb10 - May30
Celebrate Vegas
Legends in Concert OWA
OWA Theater
#legendsinconcert #legendsinconcertowa #owatheater #celebratevegas
Biography:
One of the Top Ten Finalists in the 2008 Elvis Presley Enterprises Ultimate Elvis
World Touring Elvis Tribute Artist
1998 Champion of the Collingwood Elvis Festival Contest
Leo was born in Honolulu, Hawaii and raised in Michigan and has recently relocated to Las Vegas to further his career. Leo became an avid fan of Elvis' at the age of three. He grew up listening to Elvis and watching his movies. At age 15, Leo discovered his singing ability and entered a talent contest where he took first place. Leo then started studying everything he could about Elvis especially his moves and mannerisms. Leo is a versatile performer with his ability not only to sing, but he is extremely talented as he also plays guitar and piano. He is one of the few Elvis Tribute Artists that performs all three eras of Elvis which includes the rock "n' roll 50's to the sexy black leather of the 60's to the Vegas years of the 70's. Leo captures each audience as he interacts with them while performing with his dynamic moves.
Leo has had the opportunity to thrill audiences in the past 12 years in casinos, theaters, corporate events, festivals and has also performed on cruise ships throughout the U.S. He tours quite often overseas where he performed for one month in Paris, France, and to name a few other countries, Finland, Denmark, Sweden, Belgium, Holland, Germany and more.
Leo is one of the most sought out Elvis Tribute Artist's today.
PC/Editor: Photelation Styled/Editor: Mark Mercer & Jordan BestGrim