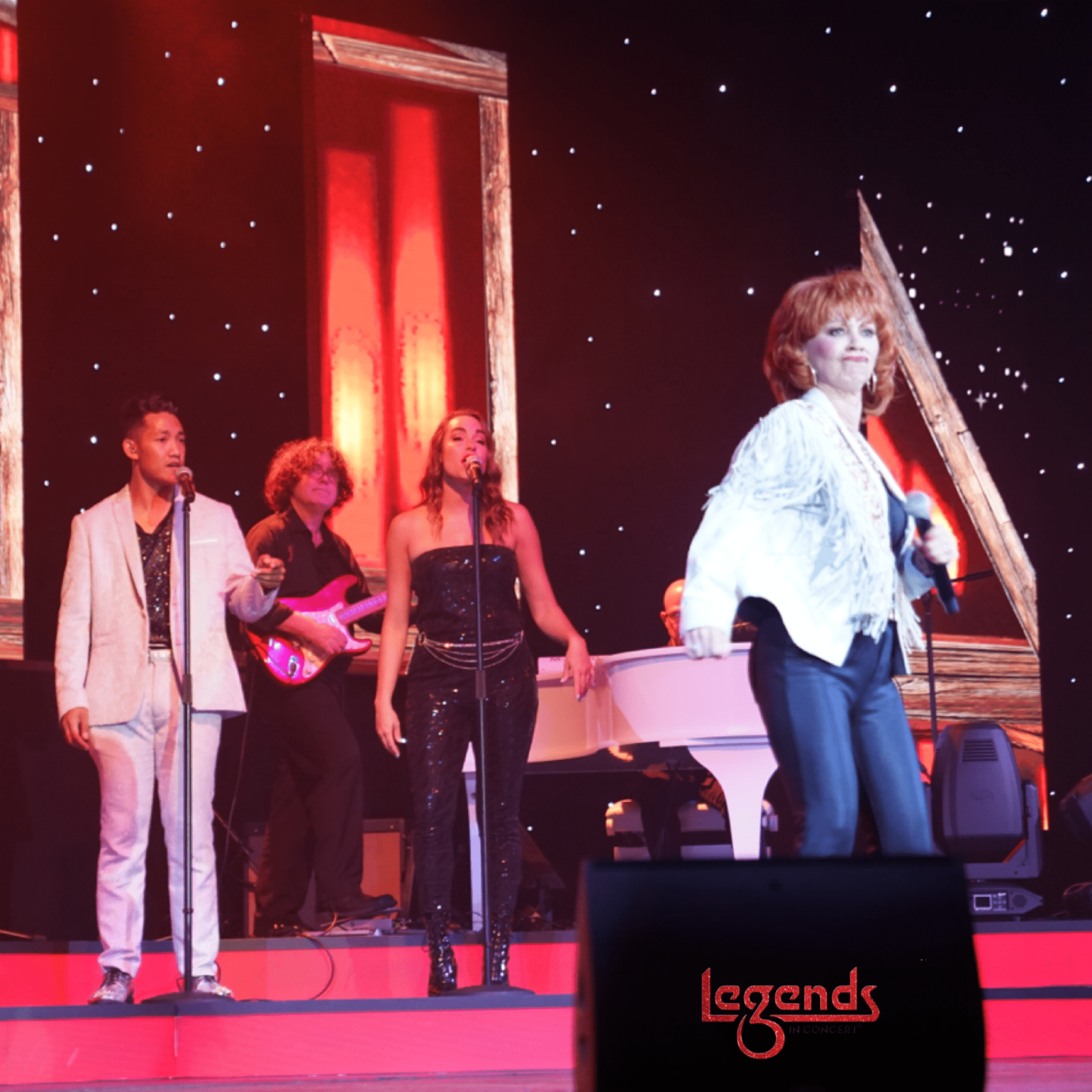 Reba McEntire
Performed By:
Corrie Sachs
Biography:
Corrie Sachs has enjoyed a prolific career spanning stage, television and radio. She has performed as a headliner in Las Vegas, Atlantic City and on national tours. Corrie has performed for the USO throughout the world and has opened for such stars as Bob Hope, Bob Newhart, Debbie Reynolds and Allen & Rossi. As a native of Las Vegas, Corrie was honored as "Las Vegas Singer of the Year" in 2004, 2006 and 2010.
Corrie has been paying tribute to Reba McEntire for the past 28 years and has even been offered to tour with Reba herself. In 2001, Corrie was awarded "Tribute Artist of the Year" from the Las Vegas Review Journal.
Corrie appears weekly as co-host of the highly syndicated Dennis Bono Radio Show. This show is performed "LIVE and is now in its 20th year at the South Point Hotel and Casino in Las Vegas, NV.